Our team!
David Housholder
Senior Pastor. Fulbright Scholar in New Testament. VW Bus guy.
Tamara Durica
Associate Pastor. Preacher. Multi-vocational. Cursillo and BSF veteran. MC during our services.
Kim Hynes
Worship Pastor. Angels fan. Notre Dame football enthusiast. Dental office manager.

Linda Vannoy-Castillo
Missions Pastor. Boundless energy. Loves the Word. Wears purple.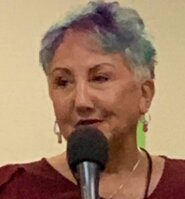 Stan Kadowaki
Vice-president. Second in command. Biblical finance professional.
Many more great leaders:
Kathy McDougall, board secretary
Deanna Berger, treasurer and COO
Jesica Specht, worship leader and recording artist
Jenn Dietz, worship leader and recording artist
Linda Hynes, head elder and key leader
Amy Thiessen, nursery and children
Shelly Lien, book-keeper
Allen Morris, Alpha Course and A/V
Judith Jordan, Publisher
Bud Potter, missionary to Kenya
Karen Games, medical missionary